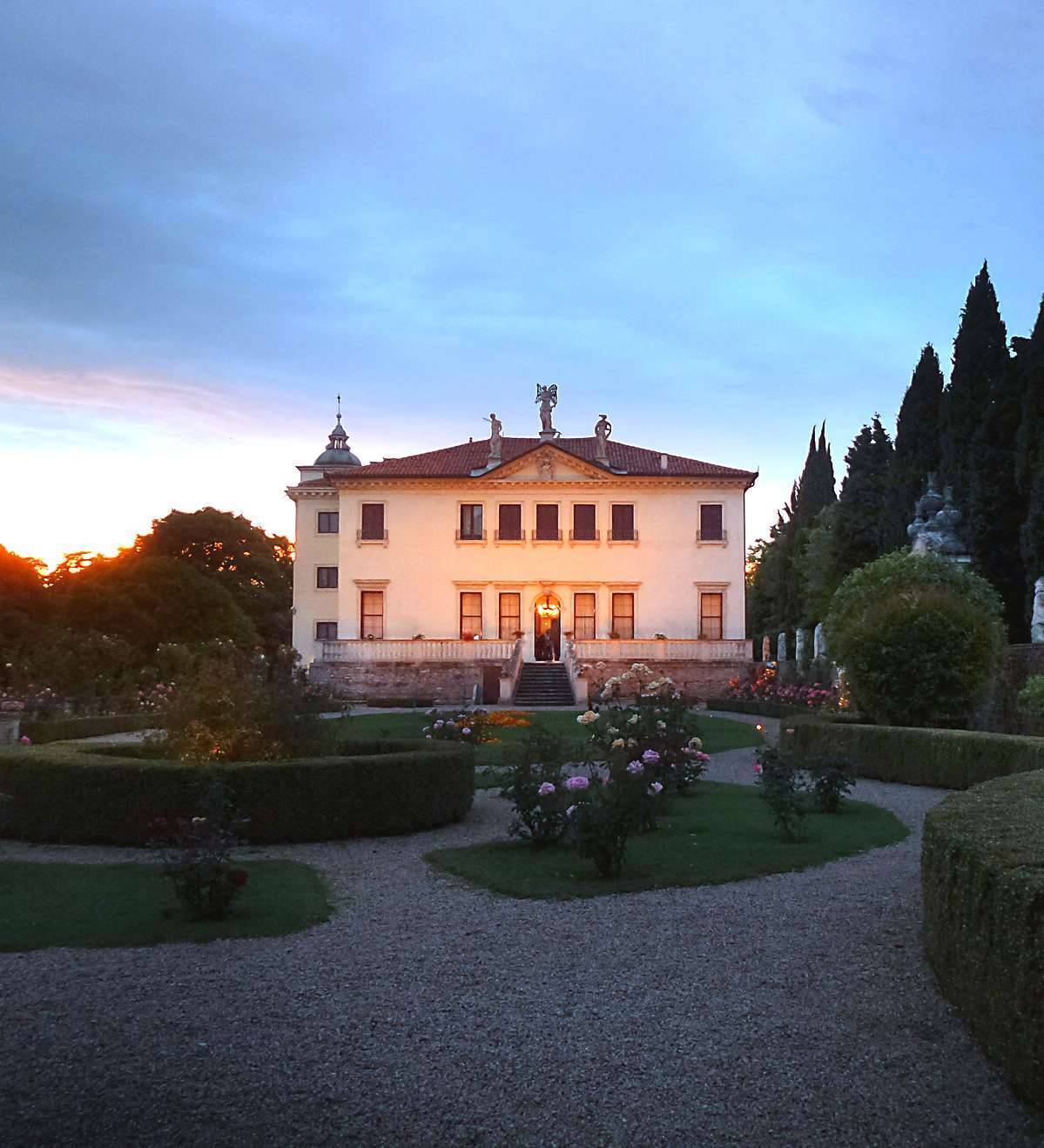 Villa Valmarana ai Nani - Chinese Suite in Foresteria
Address:

via dei Nani, 8 36100 Vicenza
Vicenza - few minutes from historic center - Venetian Villa
At Villa Valmarana ai Nani you can live the unique experience of sleeping in the "Chinese Suite", entirely frescoed by the 18th-century Venetian painter Giandomenico Tiepolo, in the Foresteria.
Villa Valmarana ai Nani is a magnificent Villa characterized, in Palazzina and Foresteria, by the unique cycle of frescoes of Giambattista and Giandomenico Tiepolo, called by Giustino Valmarana in 1757 to paint his house.
The "Chinese Suite" is a unique accomodation where the paintings, furniture, and photos narrate the long and glorious history of the Valmarana family. In the past century, Giustino Valmarana and his wife Countess Amalia, made of this extraordinary, intimate, and suggestive space their private room.
You will have the privilege of admiring the beauty of a priceless piece of Italian artistic heritage by the hands of Giandomenico Tiepolo.
The Chinese Suite overlooks the charming Valley of Silence and from there you will enjoy an extraordinary view as Antonio Fogazzaro described it in Piccolo Mondo Moderno.
The accommodation includes continental breakfast with coffee, cappuccino, tea and freshly made croissants.
As guests, you can also have access to an en-suite and to a cosy and spacious studio, where breakfast can be served. Comfortable sofa-bed, wardrobe. Private bathroom.
Due to the historical and artistic value of the suite, there is no heating. Therefore, between May and October, when the room is available to book, there is no possibility to warm up the environment.
It's also included the opportunity to visit, once free of charge, the Palazzina and the Foresteria during opening hours.
The "Chinese Suite" is a space open to the visitors of the Villa, thus, check-out must be completed not later than 10 am. Throughout the rest of the day you can enjoy the private en-suite.
UPON REQUEST it is possible to book the Cafeteria Valmarana for: brunch, lunch, aperitif, and dinner and gala events.
Villa Valmarana and The Legend of Dwarves!
The particle "ai Nani" (literally "to the Dwarves") within the name of the Villa comes from the 17 stone sculptures representing some dwarves on top of the perimeter wall and the legend about them. According to the legend, the daughter of the lord suffered from dwarfism and not to make her aware of her physical condition, all the servants and custodians that had been employed at the Villa, would be exclusively dwarves. One day a beautiful prince entered the Villa and the girl fell madly in love with him. That was the moment the girl became aware of her condition and the impossibility of her love with the prince. She desperately decided to take her own life by throwing herself from the tower, and dwarves became petrified because of the grief and despair .
Rooms:

CHINESE ROOM

The frescoes represent an extravagant evocation of the 18th century China when the trade with Venice was still thriving. The illustration of the adoration of a Moon deity, spices and precious silks are some of the examples that represent this connection between China and Venice, since the time of Marco Polo. Giandomenico Tiepolo, who had never visited the Celestial Empire, imagined four windows that open on an extraordinary land with curious animals and birds, rich in spices and roots. Worth mentioning is the image of the maritime pine that breaks through the painted architectural frames, creating a tridimensionality effect as it seems engaging with the actual space of the suite.

Request your stay directly at the Villa through the Stay Request Form and live an exclusive one-of-a-kind experience.

Accessibility:

wheelchair NOT accessible

Pets:

Pets NOT allowed

Payment:

Direct at the property/deposit by bank transfer required.

Cancellation:

without penalty within 7 day before arrive. 50% stay charge within 4 days before arrival.Otherwise deposit NOT refundable

Parking:

Free Parking

Wi-Fi:

free Wi-fi