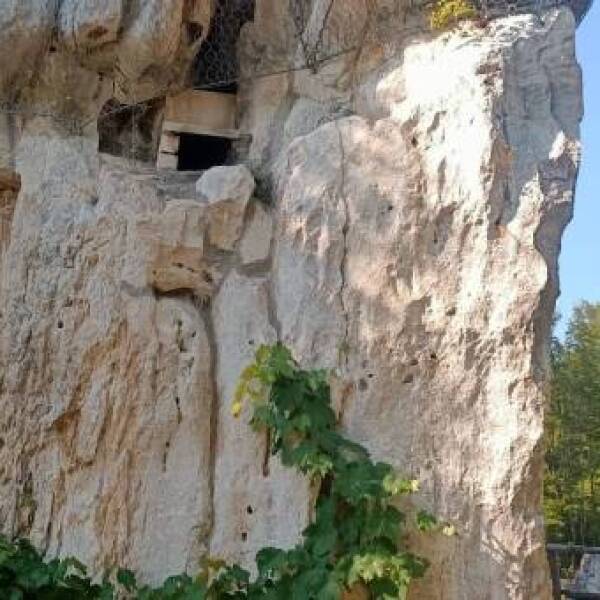 Berici Hills - a magic itinerary!
The Berici Hills...Vicenza!
In the outskirts of Vicenza, these elegant and lush hills offer ideal routes for cycling, trekking, and climbing lovers and for those that just want to taste the special delicacies from the area.
Discover our authentic venetian Accomodations, book your stay in Vicenza!
And Stay in Veneto!
Here there is
1.Barbarano Vicentino with Palazzo dei Canonici
2.Mossano and its Mills
3.Zovencedo, where it is possible to visit an authentic cave dwelling that was created from an exhausted stone quarry.
4. Other villages worth visiting are Lumignano, where the Hermitage of Saint Cassiano leaning against a rocky face dominates the town below
5. Costozza with its villas and vineyards.
6. the most famous "Monte Berico" and its "Sanctuary of the Madonna" that protects the city of Vicenza.
Among the activities that can be practiced here you can also devote yourself to golf, Nordic walking or the most demanding discipline of climbing on the famous wall of Lumignano, a rock gym known throughout Europe.
Among the most important architects in the world, Andrea Palladio from Vicenza has left numerous testimonies of his architectural genius among the Berici Hills, including villas and important buildings inspired by the Neoclassical ideal.
With their combination of culture and traditions, the Berici Hills also offer a lot of food and wine proposals: from wine to grappa, up to DOP Veneto Euganei and Berici Oil. Also the Veneto Berico-Euganeo DOP ham, the peas of Lumignano and the cherries of Castegnero, alongside other vegetables and fruits that you can taste along the route of the Wine Route of the Berici Hills.
Book your Accomodation in B&B, Farm, Holiday Home, Apartment in Vicenza!Live a unique Venetian experience!!