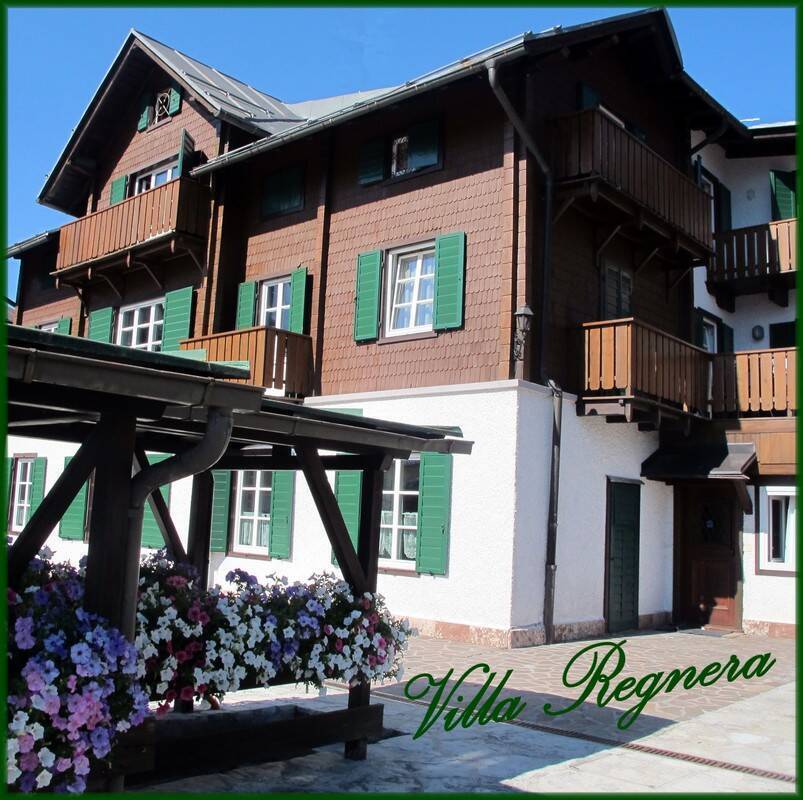 Apartments Villa Regnera Cortina
Address:

Via Roma, 15 Cortina D'Ampezzo (BL)
Dolomites - Cortina D'Ampezzo (Belluno).
Apartments Villa Regnera in Cortina D'Ampezzo, in the heart of Dolomites, are located in a great location, few steps from the pedestrian and the shopping area and close to the ski resorts.
Villa Regnera is located in the center of the "Pearl" of the Dolimiti, Unesco Natural Heritage Site, in Cortina d'Ampezzo.
Villa Regnera Apartments enjoy a wonderful view that ranges from the Becco di Mezzodì to the Tofane Group.
3 spacious and bright apartments for weekly rent, located on the ground floor and on the first floor of a private villa.
Arianna, the owner welcomes you in her house.
"My family has been coming to Cortina to spend the holidays for more than seventy years, always in the same house. I spent unforgettable moments within these walls; for me it will always be OUR home where the generations of my family will find themselves in this magic place"
Rooms:

All apartments are quiet and comfortable, close to all the main places of interest in Cortina and just two minutes walk from the pedestrian center.

APARTMENT "VIP"
Large living room with double sofa, fireplace, bow-window and dining area.
Kitchen equipped with crockery, electric oven, dishwasher, washing machine, clothesline, television and decoder.
5 bedrooms: a double bedroom with a large terrace, a three-bed room, a double room, a twin room and a single room
4 bathrooms: in the sleeping area and in the living area
Free Wi-ifi.
Outdoor parking space included

APARTMENT "FALORIA"

Lovely living room with veranda and equipped open kitchen with crockery, electric oven, dishwasher, washing machine, clothesline, television and decoder.

2 bedrooms: 1 double room and 1 twin room
2 bathrooms: one with bathtub, one with shower

Free Wi-ifi.
Outdoor parking space included

APARTMENT "CRISTALLO"

Lovely living room with dining area, kitchen equipped with crockery, electric oven, dishwasher, washing machine, clothesline, TV and decoder.

3 bedrooms: one double room, one triple room, one single room

2 bathrooms: one with bathtub, one with shower
Free Wi-fi
Outdoor parking space included

Accessibility:

wheelchair accessible ground floor

Pets:

Pets NOT allowed

Payment:

direct at the property/€ 500,00 deposit by bank transfer or paypal required.

Cancellation:

without penalty within 7 days before arrival.Otherwise deposit NOT refundable.

Parking:

Outdoor parking space available

Wi-Fi:

Free Wi-fi