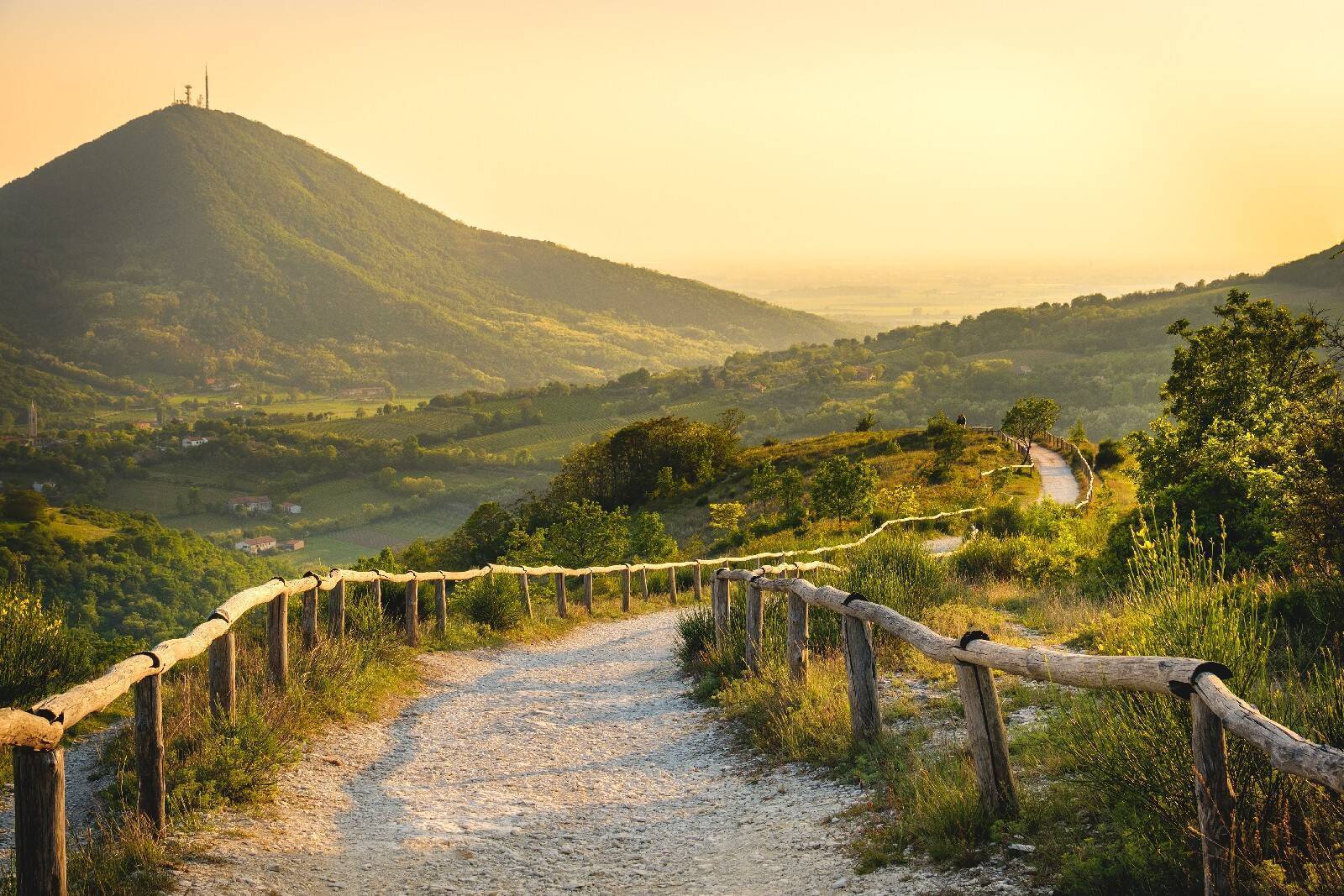 Euganean Hills, Art & Nature
Euganean Hills - Padua - Among nature and culture!
A few kilometers from Padua, come and discover the colors, the history, the food and wine of the Euganean Hills.
Discover our Accomodations among B&B, Farmhouse, Winery and Historic Houses..live a authentic Stay in Veneto!
An Itinerary to discover the beautiful landscape, greenery, history and the food and wine excellences of the Euganean Hills:
From Arquà Petrarca, one of the most beautiful medieval villages in Italy
Valsanzibio with its Villa Barbarigo famous for its Garden and Labyrinth.
Discover the beautiful Villa Vescovi in Luvigliano Torreglia
Let you wonder in front of Castello of Catajo in Battaglia Terme
Stop and taste a wine or a typical product of this territory rich in Excellence.
Let yourself be kidnapped by the beauty and stories and legends of Villas and Castles, without forgetting the Therme of Abano and Montegrotto and the walled cities Monselice, Este and Montagnana with their traditions and events.
Let yourself be conquered by the landscape,that changes every season.
Enjoy your Itineraries by bike, mtb, trekking for beginners and atlets.
Slow Tourism.
Book your accomodation and live a unique experience in Padova! Stay in Veneto!