Padua.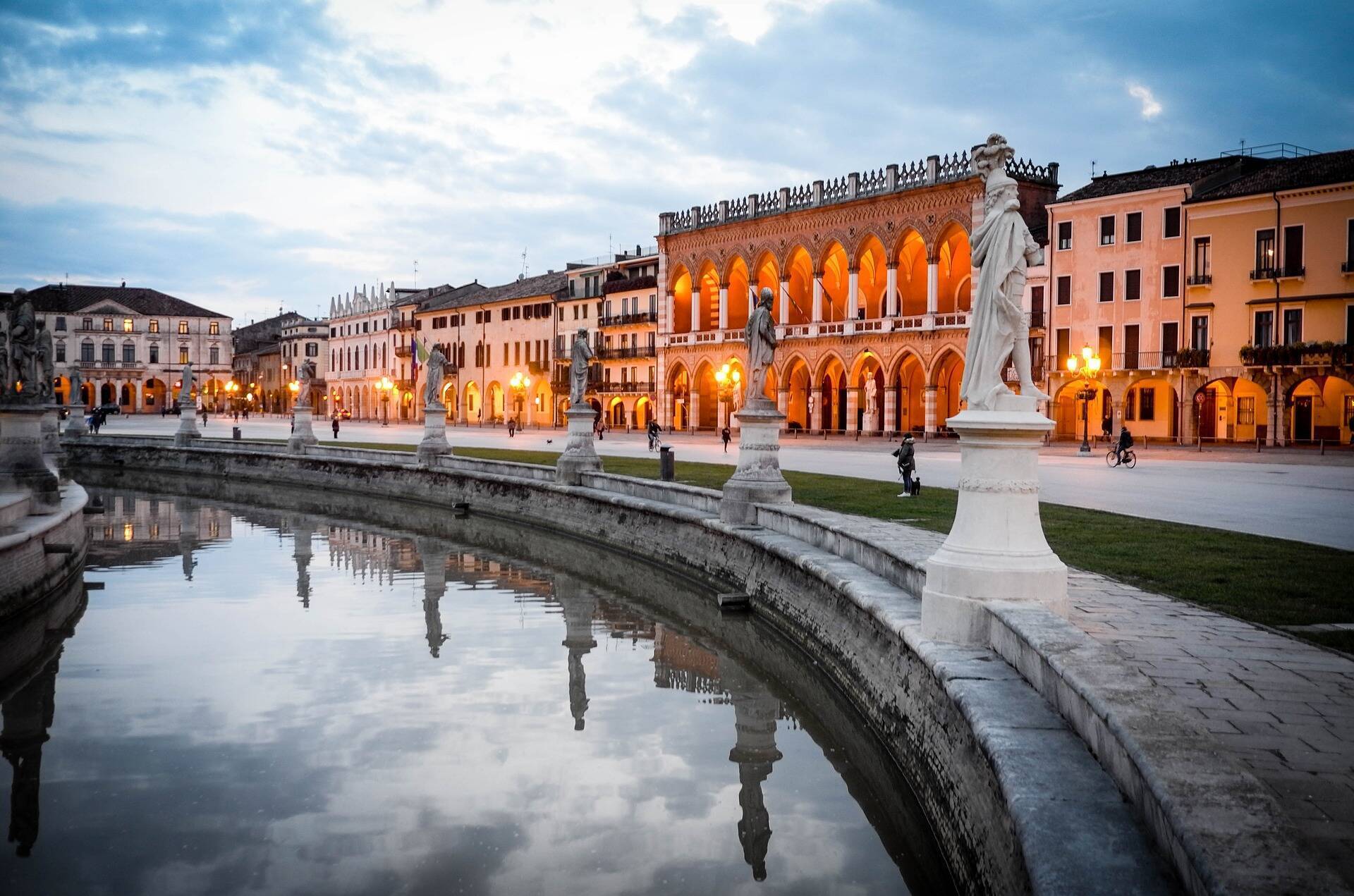 .
A city of great artistic and cultural tradition, declared a UNESCO World Heritage Site in 2021 for the pictorial cycle of the fourteenth century, it is worth a visit to discover its wonders: from Giotto's famous frescoes in the Scrovegni Chapel, the University, the second oldest in the world where Galileo Galiei taught.
Taste the Pedrocchi Coffee in the historic Caffè. Enter into the Basilica of St. Anthony, visited by faithful from all over the world every year.
Do not miss the Museums of the Eremitani, the oldest Botanical Garden in the world, Palazzo della Ragione and the frescoes with the astrological cycle.
Relax in Piazza delle Erbe, della Frutta e dei Signori where you can taste the traditional aperitif called spritz.
Complete visiting Prato della Valle and the ancient Basilica of Santa Giustina.
CHOOSE YOUR ACCOMODATION AND LIVE YOUR EXPERIENCE