Treviso.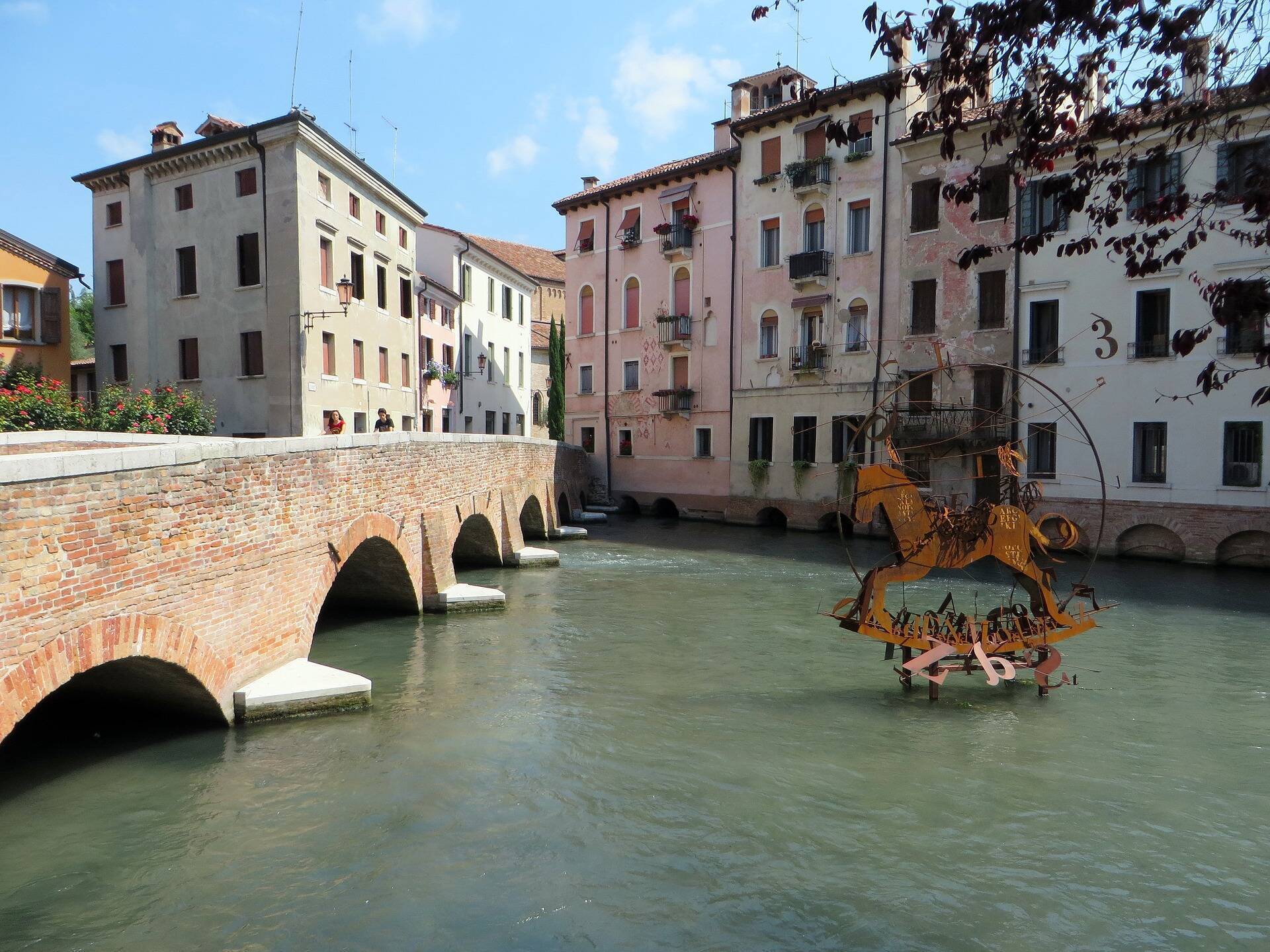 .
City between two rivers, the Sile and the Cagnan that cross it. It is a jewel to visit in every season enclosed between ancient walls and canals such as the Buranelli Canal and the island of Pescheria, passing through Piazza dei Signori, the Palazzo dei Trecento, the Civic Tower, Palazzo del Podestà and the Loggia dei Cavalieri.
The Casa dei Carraresi, almost always hosts exhibitions of international level.
A curiosity: the symbol of the city is the Fountain of Tits. It was built in the sixteenth century to celebrate the election of the new mayor; every time one was elected, red wine gushed from the fountain from one breast and white wine from the other.
CHOOSE YOUR ACCOMODATION AND LIVE YOUR EXPERIENCE